Streamline HR
Document Management
Increase efficiency, ensure compliance,
and enhance security with our electronic
employee document management system.
Drive Innovation with
HR Filing Automation
Experience the benefits of digital document management with DynaFile.
Gain efficiency
Reduce time-consuming administrative tasks
Increase accuracy
Enhance security
Boost record compliance
Trusted for Over 20 Years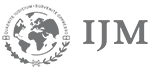 Put Your Admin Tasks on Autopilot
Boost Productivity with Document Management Automation
Scanning Automation
Scanning automation tools let you take an entire department paperless quickly and easily.
---
Scan-to-Cloud Storage
Bank-grade online file storage lets you access and manage your documents securely from anywhere at any time.
Cloud Collaboration
Cloud collaboration features let your team do business more efficiently remotely or from multiple office locations.
---
Automated Onboarding
Streamline onboarding workflows through seamless integrations with leading e-signature platforms to automate onboarding workflows for new hires with digital signatures and online forms.
Boost Workforce Efficiency
Powerful filing solutions tailored for your department and industry.
Human Resources
Give HR a shortcut to electronic personnel files with scanning automation, paperless onboarding, and cloud document management.
Education
Move from paper to electronic student files to give time back to your admin teams and increase efficiency across the entire office.
Healthcare
Make a smooth transition from paper to electronic medical records to easily manage files and get patient forms completed digitally.
---
---
It's changed our work lives.
We went from paper to digital and DynaFile made it very easy to do this. So far, it's worked great for us and it's user-friendly. It has changed how we do things in our department, HR. We work smarter and not harder with DynaFile.
Ana V. | HR Manager
---
Seeing is Believing.
San Diego Zoo streamlines HR processes when DynaFile & DocuSign team up to create
a paperless onboarding workflow to boost efficiency and cut costs.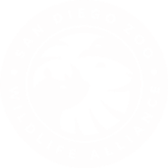 Boxes of HR
paperwork
digitized
Paperless
new-hire signing
process
Dollars saved
in paper costs
---
Industry-Tested. HR Approved.
Unlock the Power of Digital HR Document Management.
Give time back to your team and let them enjoy the increased efficiency of a completely paperless employee file lifecycle.
Schedule a tour today and create a paperless HR department in 30 days or less!