Automation Solutions for Streamlining HR Operations
---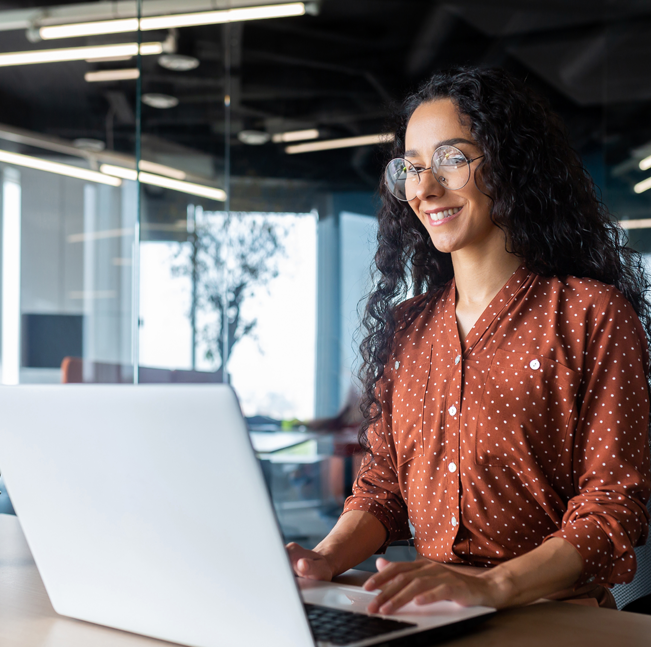 In the modern workplace, it can be challenging for Human Resources to keep up with the ever-changing needs of their employees. It's not uncommon for HR professionals to be pulled in multiple directions, managing various tasks related to employee onboarding, record compliance, and training. In the past, these tasks have been managed with paper documents and filing cabinets, but as organizations become more digital, an electronic employee document management system can help HR battle context switching and increase productivity.
Why Is Context Switching an Issue for HR?
Context switching is when a person is forced to switch between tasks or activities quickly. It can be particularly taxing on the brain, as it takes time to adjust to the new task mentally. When HR constantly shifts from one employee-related task to the next, they may experience a type of context switching that can be detrimental to their productivity and job satisfaction. They may manage onboarding paperwork, maintain employee records, manage training and compliance, and more. If employee records are filed and stored in multiple formats and systems, it can make for an extremely inefficient document management strategy. This can be exceptionally time-consuming for HR professionals, who must spend more time managing the various formats and systems and ensuring that the data is accurate across all of them. Furthermore, it can be difficult to access and analyze data across all the different formats, making meaningful decisions difficult. These issues can lead to inefficiencies within an organization, which can cost time and money.
How Can a Digital Employee Document Management System Help?
The most valuable part of digitizing your employee filing and implementing an electronic personnel file system is that you are centralizing all HR records. By storing all necessary documents and information in one place, an electronic file management system can make it easier for HR to access and manage employee records quickly. Let's look at the other benefits of an HR filing system upgrade.
Improved Employee Onboarding
A good document management solution is ready for the challenges of managing employee files in today's hybrid and distributed workforce and will incorporate electronic signatures to automate onboarding workflows. New hires can review, fill out and legally sign all their onboarding documents online through DocuSign, signNow, JotForm, PandaDoc, and Adobe Sign before their first day. Once completed, all onboarding paperwork is filed automatically in the new employee's folder. After they are onboarded, your team can easily add documents to staff folders in formats you use every day: paper, emails, electronic files, ATS, HRIS, and more. Whether used for an internal approval process, onboarding new employees, gaining policy acknowledgments, or getting signed contracts, e-signature integration can help streamline your business process.
More Secure and Accurate Employee Records
Utilizing a cloud document management system provides secure, instant access to your staff files regardless of where your admin or HR team is located. Security features like segmented access rules let you keep one comprehensive file per employee without sacrificing compliance. You can assign your team members to access only the staff folders and types of documents they should be authorized to view, giving you precise control over what any user (or group of users) can do or see inside the system. For additional security and compliance, employee document management systems such as DynaFile automatically track both file access and actions performed in your system using a comprehensive audit trail. By monitoring "digital footprints," you can see which documents any given user has viewed, downloaded, or shared, and the usage log also allows for more targeted tracking.
Powerful integrations sync with your HRIS and streamline personnel record management across the entire employee lifecycle. If a form is filled out incorrectly, any errors can instantly be corrected across the entire employee folder. A centralized electronic document management system can also provide version control, ensuring everyone works with the most updated employee files.
Improved Record Compliance
Managing employee records electronically can also help improve employee training and compliance. Additionally, you can automate certain parts of the training process with real-time reporting to know if an employee's folder is up-to-date and current. This can help HR save time and ensure that employees are properly trained and compliant with regulations. When the time comes for a compliance audit, or you want to collaborate with other members of your team, encrypted document links, and segmented access rules give access to only the staff folders and types of documents they should be authorized to view. Custom audit reports ensure your employee folders are updated with all required documents, so your team is always prepared for an audit. Robust integrations sync with your HRIS and streamline personnel record management across the entire employee lifecycle to save time and improve compliance.
Streamline HR Workflows
A digital HR employee document management system can be a game changer for businesses of all sizes. It can help HR battle context switching and make their job easier by streamlining the process of managing employee documents. Automated onboarding processes reduce the amount of time spent gathering and verifying paperwork, freeing up HR staff to focus on more value-added initiatives. Improved security protocols protect sensitive data by only granting authorized personnel access and backing up data to secure locations. Accurate employee records are easier to maintain with automated document management systems, reducing instances of fraud and ensuring compliance with regulations. In short, the benefits of utilizing a digital HR employee document management system are clear – improved efficiency, increased security, and better accuracy.
Learn why successful HR leaders have trusted DynaFile as their employee file management solution for over 20 years. Contact our team today for more information about paperless HR employee file management!