Optimize HR Workflows & Do More in Q4
Take your document management to the next level with DynaFile to centralize employee files, automate onboarding processes, increase accuracy, and boost record compliance.
Automate.
Integrate.
Collaborate.
Spend less time filing and create a winning environment for easier audits, smoother onboarding, and controllable access.
Automate Onboarding Workflows
Centralize Your Employee Files
Digitize Personnel Records
Sync Up with HRIS & HCM
Create Audit Readiness
Maximize HR Time
Success by the Numbers
Join our community of happy customers and discover how our solutions can help you streamline your workflows and grow your business.
DocuSign envelopes received (not individual documents) since January 2023
Managing Over 2M Employee Records
Securely Storing over 35M documents.
---
DynaFile works for us!
Great experience overall. Working with the DynaFile team has been great! Having the ability to access documents at our team's fingertips make managing teammate files efficient, easy and simple. When conducting audits in multiple states, we've been complimented on how user-friendly and organized the platform is when pulling documents. We also love the ability to send files right from the platform which saves us lots of time. Our account manager is a ROCKSTAR, and she is always available to assist when we need her. She even showed us how to connect DynaFile with DocuSign, so once the teammates signed documents, the document moved over to DynaFile automatically.
Patty D. | VP of Talent
Trusted for Over 20 Years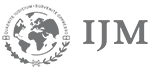 Automate HR Filing & Do More in Q4
Let's start the conversation and see how DynaFile can help you do more in Q4.
Automate your HR admin processes, increase compliance, and boost efficiency with robust cloud software tools that simplify employee file management.